Community group strength and balance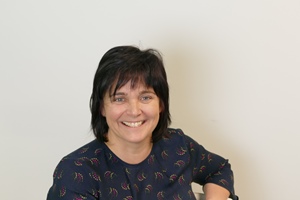 Gill Hall, Rehabilitation Manager, ACC
Every person in New Zealand aged 65 and over who is at risk of falling, should be able to attend a group strength and balance class in their community. Every class should meet the clinical criteria and the needs of the people living there.
Throughout 2017 and 2018, community group strength and balance classes will start to appear in your region.
Exercise providers that meet our clinical criteria will carry the endorsement tick and help you build your strength and balance.
More about the endorsement tick
As exercise providers come on board their classes will be added to this site. Keep checking in to see what's happening in your region.
Community group strength & balance frequently asked questions:
What will the classes involve?
Classes will be developed to suit the needs of the communities they serve. Some communities may like dance classes to music; some may like to exercise in a quiet space, while others may carry out classes in a variety of styles or languages to suit members.
Will I have to wear lycra or specialty clothing?
No, unless you want to of course! Classes will be run by people in your community for the people in your community.
Comfortable clothes that you can move in, and flat, comfortable shoes should be the only pre-requisite.
Will I keep up?
Each class will be required to incorporate exercises that reduce falls, and meet a set of nine assessment criteria. Once a class can do these things they will then be entitled to carry our approved strength & balance 'tick'.
So, don't worry about keeping up – although these classes may make you breathe a little harder, they won't involve any exercises that could do you harm.
Who can attend a class? 
All New Zealanders who are 65+ and at risk of falling, or have a history of falling, should give it a go.